40 years of friendly food
Born in a barn
It's hard for Cock 'n Bull owner Rick Sleeper to separate where his own life begins from the history of the restaurant. That's because he practically grew up in the kitchen that founder Don Staber had the vision to create in a 19th-century dairy barn.
Staber had started out, in 1974, with a plan to turn the Simboli farmhouse just outside the limits of the "Smallest Incorporated Village in New York State" into a roadside restaurant. One day early in the construction process, he was taking a lunch break and suddenly realized that the decrepit 1850s post-and-beam dairy barn on the corner of Parkis Mills and Sacandaga roads would make a far more interesting gathering place. From that moment of inspiration have come decades of dinners, pancake breakfasts, weddings, wakes, showers, parties, and of course, concerts.
Rick Sleeper was a neighborhood kid who watched the renovations, and got his first job at Cock 'n Bull. He washed dishes, chopped firewood and mowed the lawn. He admired what Don Staber did and looked up to Chef Ellen Martin. He hung around the kitchen watching everything Ellen and Joey Bennison did, and later learned from Don's nephew, Mike Staber.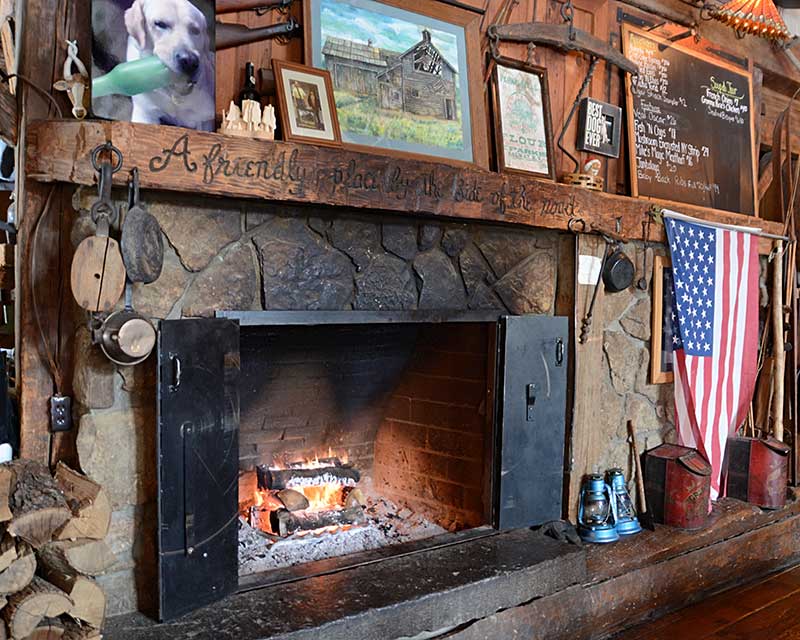 "…finding the happiness and finding the satisfaction and finding fulfillment in continuously serving somebody else something good to eat, is what makes a really good restaurant."
Mario Batali
When Ellen left to start her own restaurant in the 1980s, Sleeper worked for her on college breaks. He remembers coming in one morning at 4:30, still a little giddy from the revelry of the night before, to find three cases of chickens packed in ice with a note "Need chicken salad by 11" and two cases of oranges with the note "squeeze for breakfast." Before she passed away in 2016, Rick was able to thank her for making sure, among other things, he could break a chicken down in a heartbeat.
After a career in television audio, Rick came back to the Cock 'n Bull in 1994 to work with Don Staber until he bought the place in the spring of 1996, 20 years to the day after the Cock 'n Bull opened. Mike Staber stayed on as Head Chef, and Don, Mike and Rick celebrated 40 years of The Cock 'n Bull in May 2016.
Part of Don Staber's genius was to leave as much of the original barn intact as possible. Two beautiful paintings in the dining room by local Galway artists show what the barn looked like in 1975. Today, the hay loft overlooks the main dining room and two of the stables are now used as dining porches. The heavy wood and rough-hewn beams that give the joint great acoustics and the tools and fixtures hanging from the walls and rafters all came from the farm or nearby farms. Every object has its own history, so don't be afraid to ask. If we don't have the right answer, we'll make up a good story!
On the mantel over the fireplace in the main dining room, Don inscribed "A Friendly Place by the Side of the Road." This remains the fundamental message in our business model, our community involvement and our hiring. Twenty years have gone since Don sold this business, but it's still where you can catch him on Sunday mornings with a cup of coffee and a piece of Smith's pie.
What have also remained and grown are our relationships with the local farming families, local breweries and local businesses. We've been serving Anderson's potatoes, Smith's apples and Eagle View's blueberries since long before "farm to table" was an industry catchphrase. It's who we are. It's what we've always done.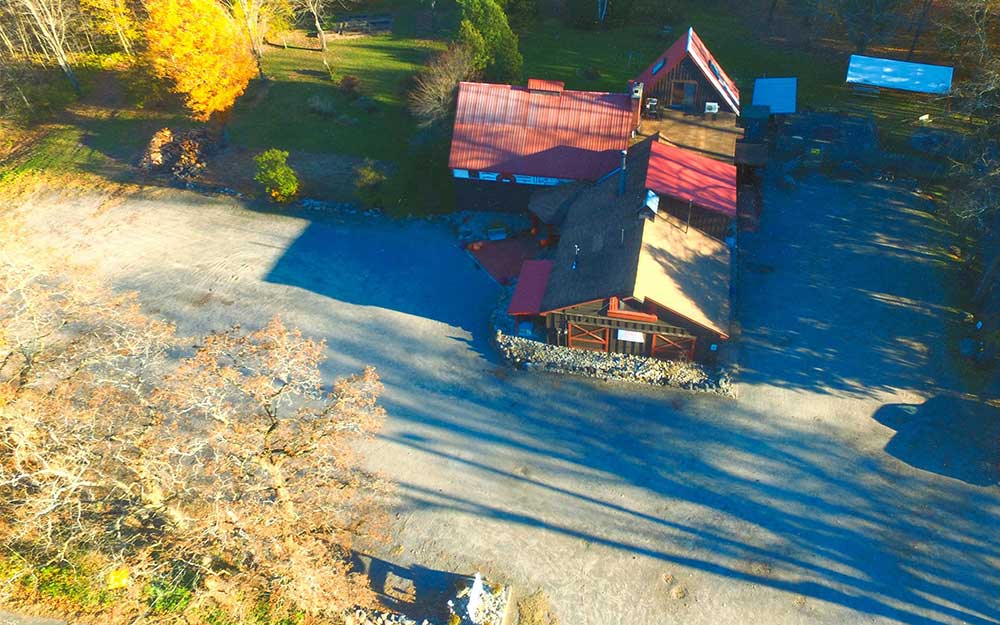 1845-1879: William and Lydia Cavert
1879-1900: Cornelius and Mary Foley
1900-1912: Christopher C. and Margaret Shayne
1912-1920: Vincent Cesidio and Benedict Simboli
1920-1970: Vincent and Adeline Simboli
1970-1976: Bill Truesdale
1976-1996: Don Staber
1996-present: Rick Sleeper
Hours
Wednesday, Thursday 5-9pm
Friday, Saturday 5-10pm
Sunday 4-8pm